SUMO and SENP1 wrestling over the Goddess of Hypoxia (HIF1alpha). Painting by Julie Newdoll, based on Cell article 131:584, 2007*.
HIF1alpha stands on a high mountain peak, where the air is thin (hypoxic), sending out newly formed blood vessels from her gown and blood cells from her sleeves. SUMO is attempting to grab the Goddess to throw her to the Dragon (proteasome), lurking below them in the clouds. SENP1 wields a sword trying to attack SUMO, separating him from the Goddess and saving her from the jaws of the dragon.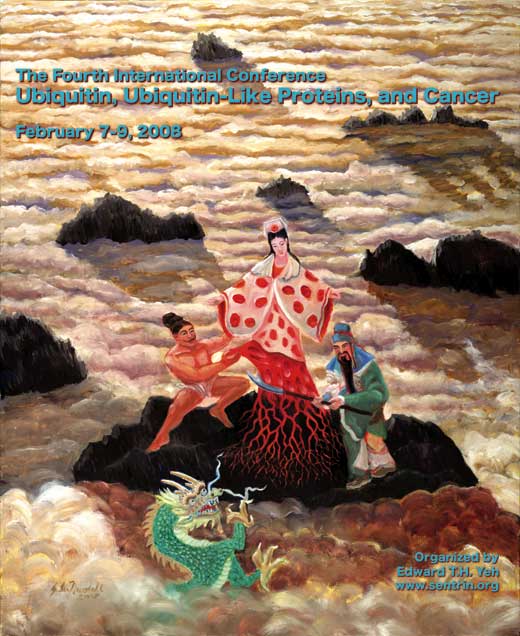 * This piece was a special commission by Dr. Edward T.H. Yeh.
It is based on the paper cited above (Cell article 131:584, 2007), "SUMO-specific protease 1 is essential for stabilization of HIF1alpha during hypoxia." Cheng J, Kang X, Zhang S, Yeh ET.